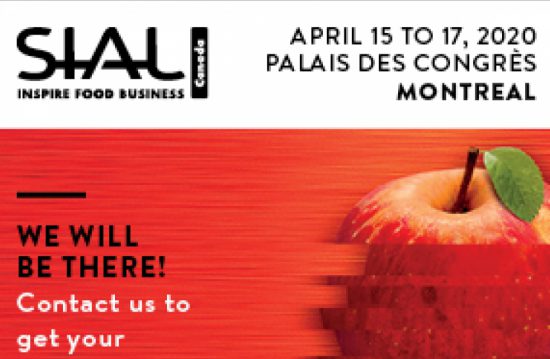 Tamira Foods at SIAL Fair
19 December 2019 - Thursday
Turkey's food industry to beat the breath will bring companies from Tamira food, the world's most important food trade fairs located between and since the 1960s the French capital Paris place during the SIAL Canada Fair will take place as one of the representatives of the Turkish food industry.
SIAL Paris has transferred its success and experience to other countries in time and since 2001 it has been presenting SIAL Canada Fair for the benefit of food professionals.
SIAL Canada is not only the key to the food industry, but also a privileged entry point to the US, Mexico and international markets.
SIAL is one of the most important fairs in Canada with more than 1200 national and international exhibitors from 50 countries, hosting more than 25,000 buyers from Canada, USA, Mexico and 60 other countries.
Booth No: #1806